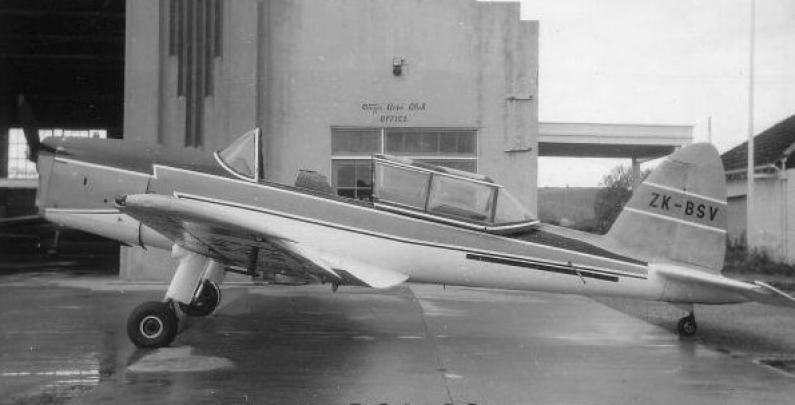 This is a photo of DHC Chipmunk ZK-BSV operated by the Otago Aero Club at Taieri in the early 1960s.
Strictly speaking it should be in an album entitled 'good old aeroplanes I have flown in'. My father flew it regularly and I was in the back seat and my flying consisted of doing some gentle turns. To a 13 yr old it seemed old and drafty.
I now wish that I had access to one. Its light, well harmonised controls make it a delight to fly.